Many students can feel hesitant entering the Writing Center, but one graduate client, Caitlin McNamara, has just the advice for them.
Caitlin is a graduate student in the M.A. in Marriage and Family Therapy program, and she has frequented the Writing Center regularly for two years. We interviewed her to see why she keeps coming back–and why she recommends that others do so too.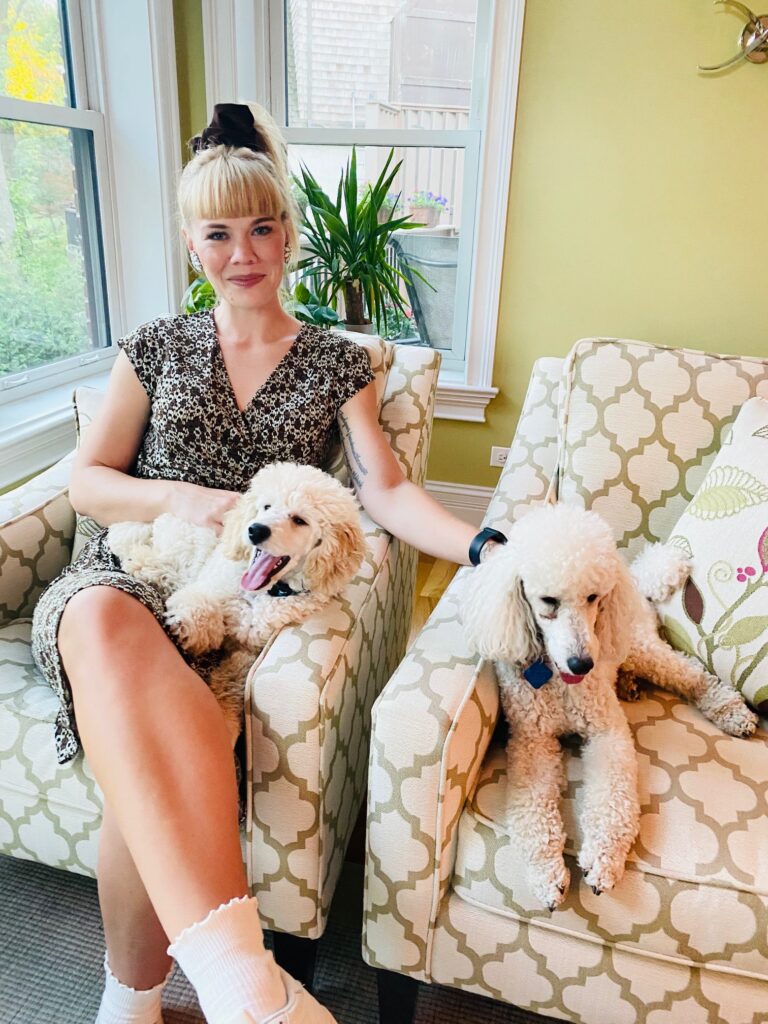 Interviewers: How has the Writing Center helped you as a graduate student? As a writer?
Caitlin McNamara (CM): The Wheaton College Writing Center has contributed to my development as a writer and graduate student in numerous ways. First and foremost, the staff at the Writing Center has always been a joy to work with and welcomed me with smiles and kindness. While it might be intimidating to ask for help with the writing and editing process, as it's an incredibly vulnerable area, the reward and growth is SO worth it!
The skills I've acquired and the discipline of weekly meetings throughout my graduate program have allowed me to achieve great success in the classroom and outside it. While I once only saw the errors in my outlines and first drafts, I now see them as opportunities for improvement.
As a future Marriage and Family Therapist, I sit with and guide my clients through challenges they are faced with, just as the Writing Center staff has sat with me through my challenges as a writer. The Writing Center team has provided me with words of encouragement throughout my struggles and processes, and contributed greatly to my development as a writer and person! I'm incredibly grateful for Maggie Rothrock and Abby Long's guidance and grace throughout my time working with them on my many (MANY!) papers I've had as a graduate student here at Wheaton College.
Interviewers: How do you prepare, mentally or physically, for a Writing Center appointment?
CM: Deep breathing a few moments before. It really helps calm my nerves!
Interviewers: What specific tools from the Writing Center have you implemented in your regular writing practices?
CM: I now make a game plan for how I'm going to brainstorm, research, organize, outline, draft, and edit my paper, however many times it takes. In addition, I've started using the Writing Center's tool of speaking through the paper out loud when working on it.
Interviewers: What is one thing you think a new client at the Writing Center should know?
CM: The Writing Center can help you with brainstorming your thoughts and outlining a game plan (an approach to tackling the paper). It's not just final drafts that need a last glance–they can work with you on first drafts, second drafts, even fifth drafts!
Interviewers: Is there anything else you think people should know about the Writing Center?
CM: The staff at the Writing Center are incredibly friendly, helpful, and SMART! Don't be afraid to ask for help with any step of your writing process: it's empowering!
---
This interview has been edited for clarity.