The beginning of the academic year is always busy. Although most students don't have major assignments due yet, settling into a new routine takes time.
This early in the semester, we usually don't have enough information to start working on midterm and final papers. But it's a good idea to begin thinking about how to approach upcoming writing assignments. Here are some simple strategies for the start of the semester to help you manage your workload later on.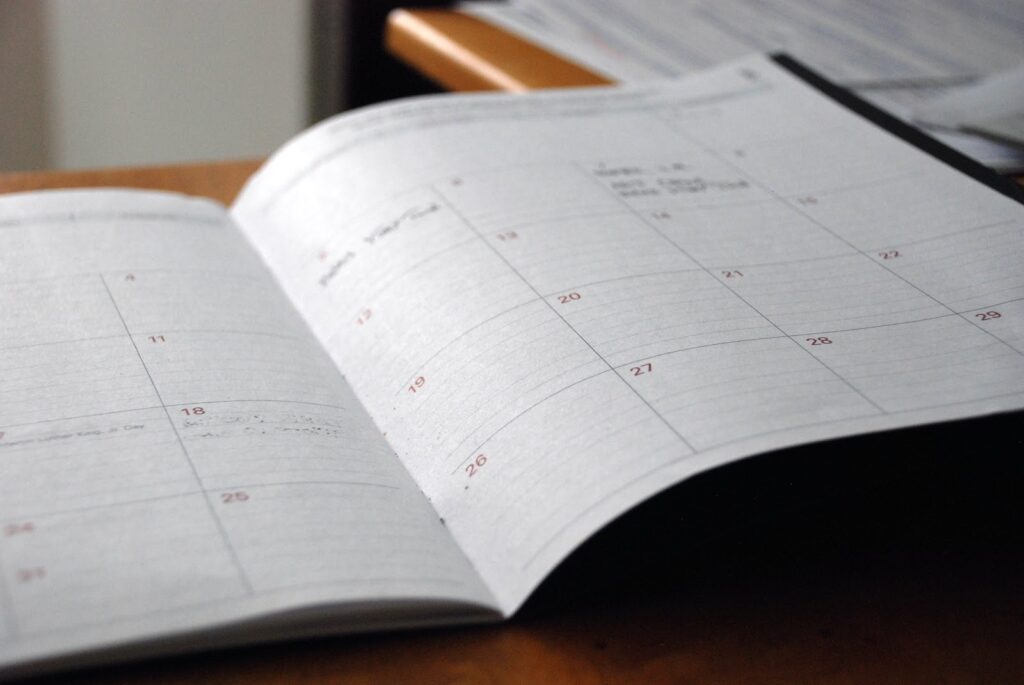 Read the syllabus
Every syllabus has an assignment calendar. Some are detailed, with a week-by-week or day-by-day breakdown of when readings and assignments are due. Other professors adopt a looser schedule with only major due dates indicated.
Either way, it's important to read your syllabus now with an eye for those major assignments. I recommend printing it out so you can highlight or underline them. Each major paper's topic and due date will stand out every time you open your syllabus to check the readings for next class, acting as small reminders throughout the semester.
Note major due dates
Find one place to write down all the important due dates from all of your classes. A planner, a wall calendar, or an app like Trello all work well for this. You can also use the calendar app that comes with your phone.
Even if you're not much of a calendar user, this step matters so you can:
Visualize the spread of your assignments across classes. You'll see which weeks are busier and which are lighter.
Avoid surprises. You won't have to pull an all-nighter for the final paper you forgot about.
Get help when you need it. It can be hard to sign up for a Writing Center appointment or your professor's office hours at the last minute. With the calendar, you'll know the ideal time for a second opinion.
I like to write down major exams as well, so I can know when I'll need to balance studying and writing.
Jot down ideas
If your syllabus includes an essay prompt, maybe you already have a vague idea of what you could write about. Make a note of it in the margin of your printed-out syllabus.
The idea can be as broad or as narrow as you like, and you can change it later. Even if all you do is write "Esther?" next to your exegesis paper's due date, this will help you remember to look out for sources related to Esther in the readings for your class.
Engage with readings
Readings from early in the semester often form the basis for what comes later. These assigned chapters and articles are great places to find fundamental ideas to inform your major papers.
When you find a core concept or an insightful passage that sparks a thought, write it down. Take notes on the physical book or print-out, in a notebook, or even in a memo on your phone. When you begin brainstorming for your paper, you can revisit these early readings to see how your understanding has matured.
Conclusion
Most students won't start working on a paper until a week or two before the due date. Up until then, keeping track of deadlines and key ideas can set you up to successfully juggle multiple projects. A few proactive steps at the beginning of the semester can smooth out the writing process in the upcoming weeks and months.